Update /

Mise à jour



Les Brussels Coffee Tours sont en transformation et reviendront en été.
Inscrivez-vous à la newsletter ICI pour être tenu.e informé.e en premier!
The Brussels Coffee Tours are undergoing a redesign and will come back in Summer.
Stay informed and register to our newsletter HERE.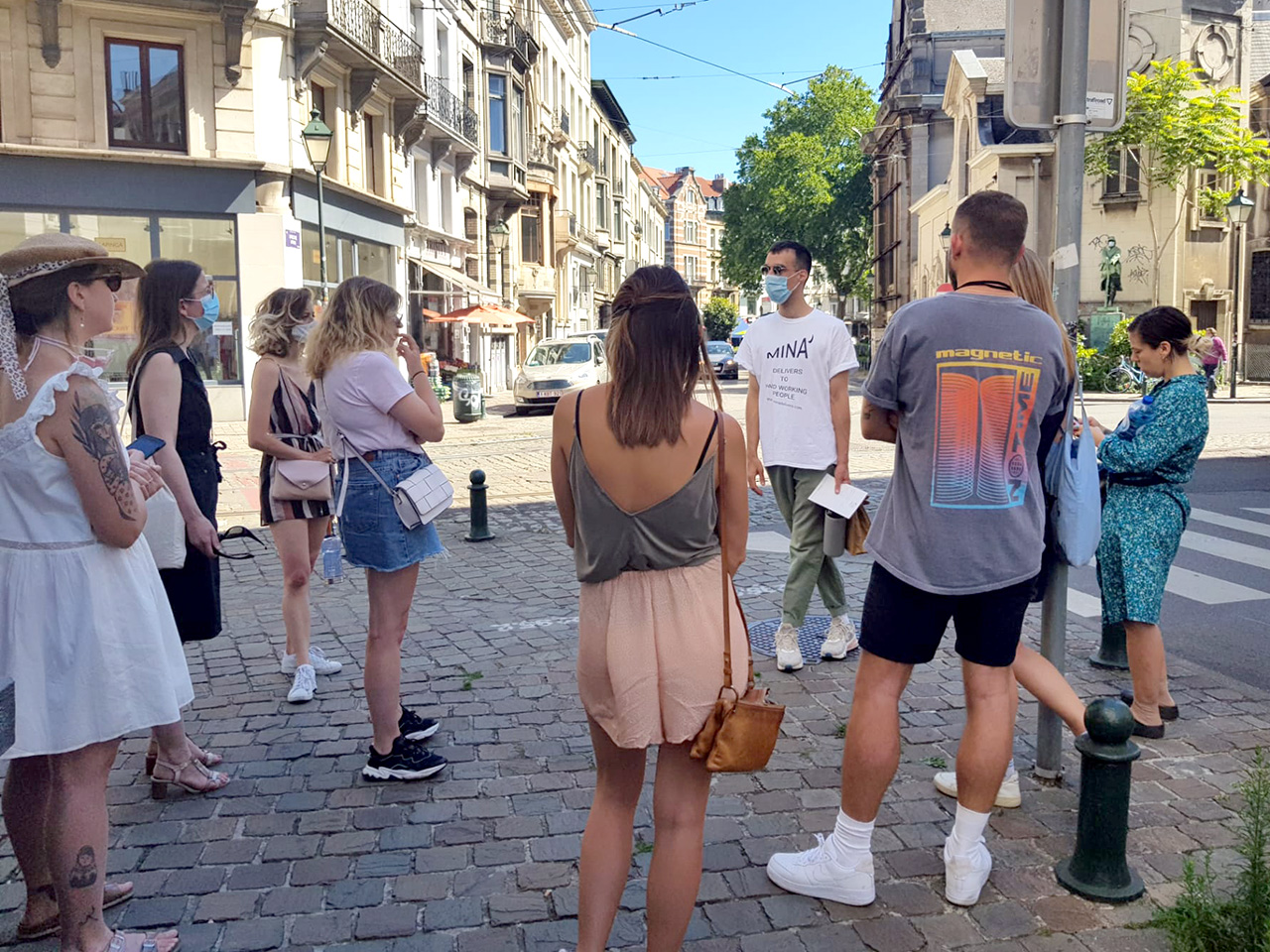 A propos des Coffee Tours / About the tours
Le café de spécialité est en plein développement à Bruxelles, avec l'émergence de nouveaux cafés et d'initiatives comme la Brussels Coffee Week, il est temps d'explorer ce que la capitale de l'Europe a à vous offrir en 2021 !!
J'aimerais vous faire visiter quelques-uns des meilleurs endroits de Bruxelles et vous faire profiter de la ville de manière inhabituelle et surtout caféinée – mais pas trop, rassurez-vous ! La scène du café est relativement  petite, mais vaut vraiment le détour : découvrez les meilleurs spots, défendant qualité et bonnes pratiques, et ce que cela signifie.
Now is an exciting time for specialty coffee in Brussels, with new cafés emerging and initiatives like the Brussels Coffee Week, it's definitely time to explore what the capital city of Europe has to offer.
I would like to take you to a tour of the best places in town and enjoy the city in a caffeinated and unusual way. The coffee scene is small, but definitively worth it! Where to find the best cafés, good practice and what does it mean.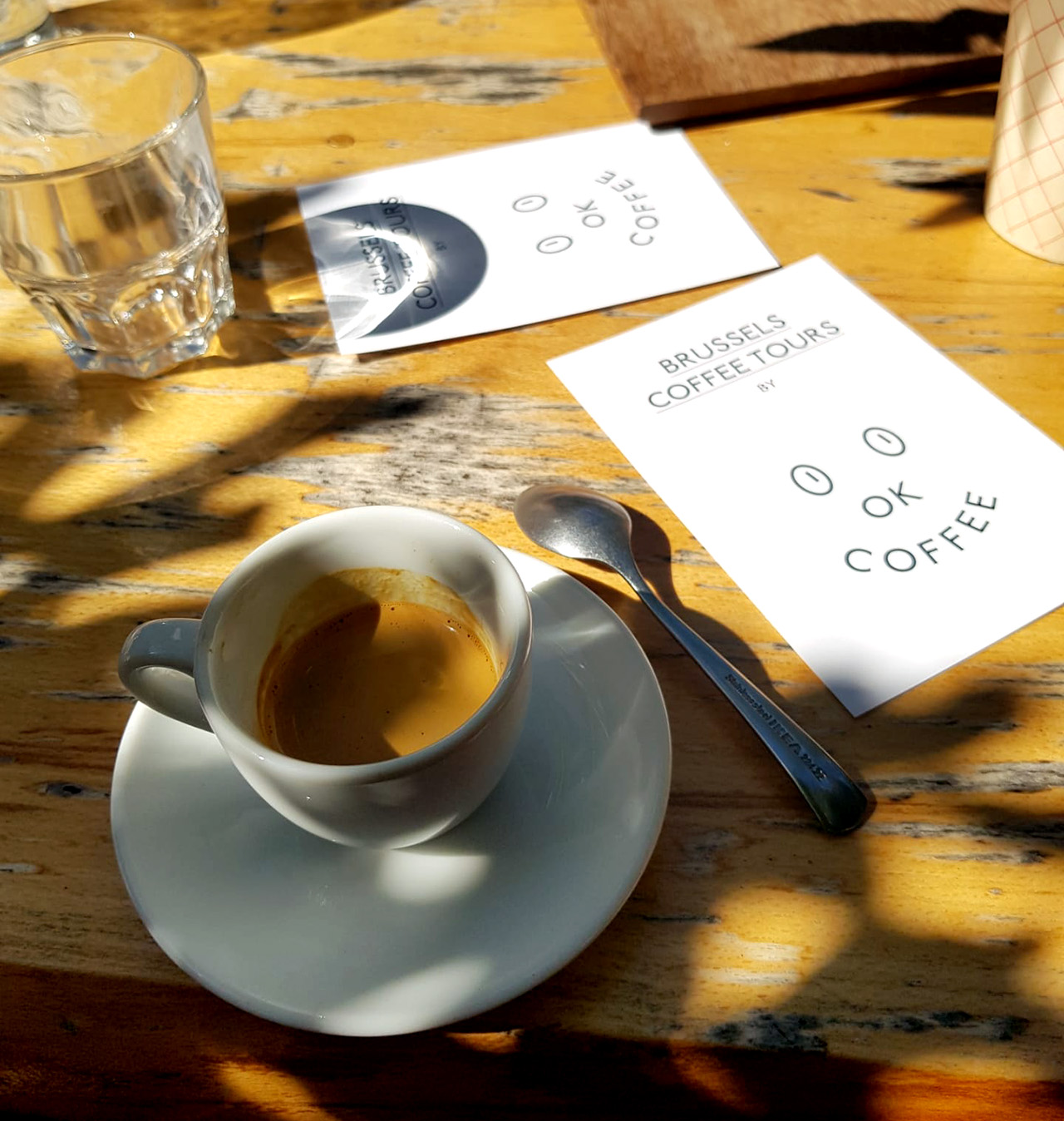 Au cours de la visite DOWNTOWN KANAL, nous découvrirons le cœur de Bruxelles, quartier Dansaert/Kanal. Voyager autour du café de spécialité est toujours une excellente idée pour découvrir les tendances locales.
Je profiterai de notre promenade dans le vieux quartier pour vous présenter un peu l'histoire de la ville.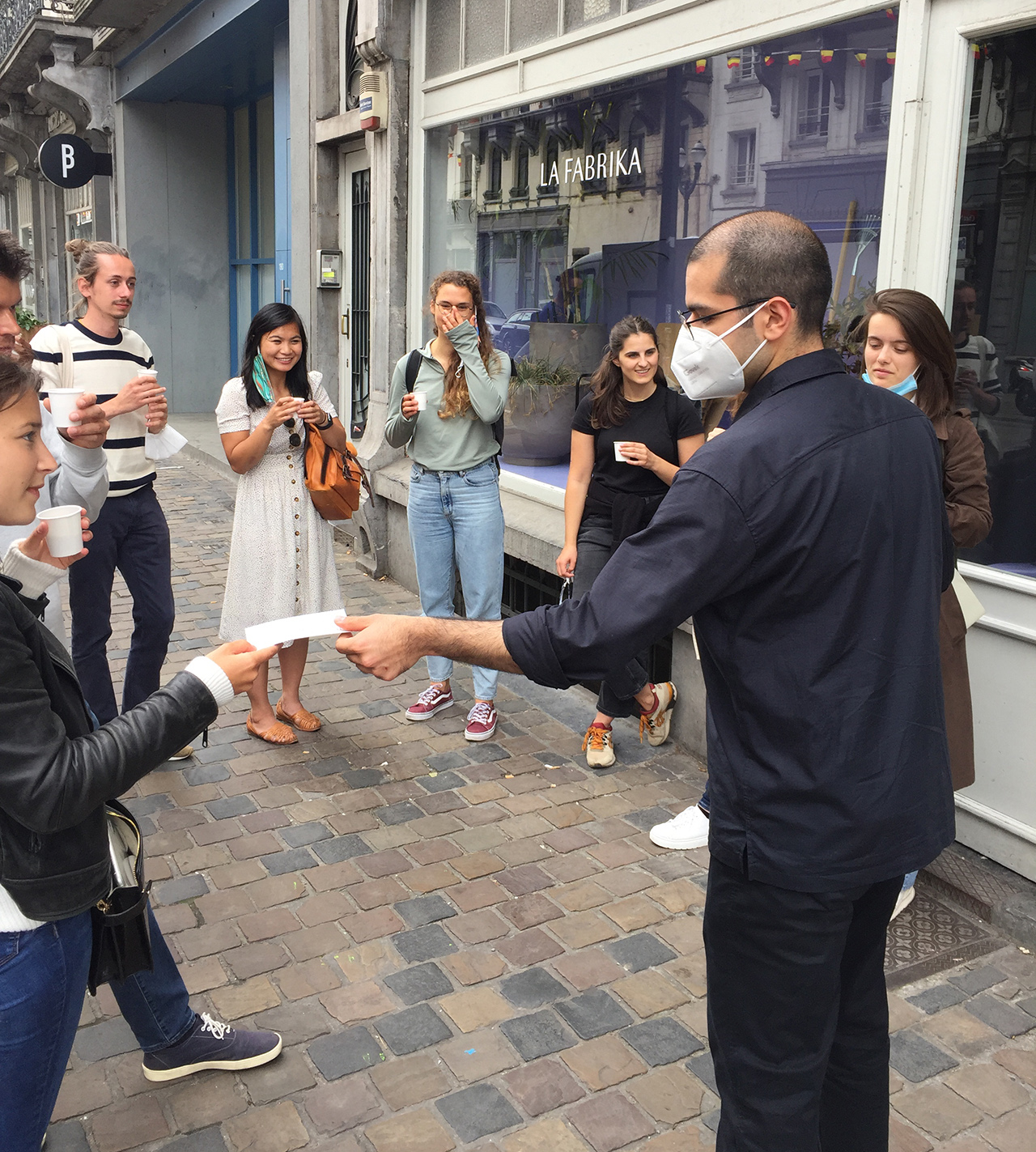 During the DOWNTOWN KANAL tour, we will discover the very heart of Brussels. Sightseeing through Specialty cafés is always a great idea to enjoy the local vibes.
I will take advantage of us walking through the old district to introduce a little city history.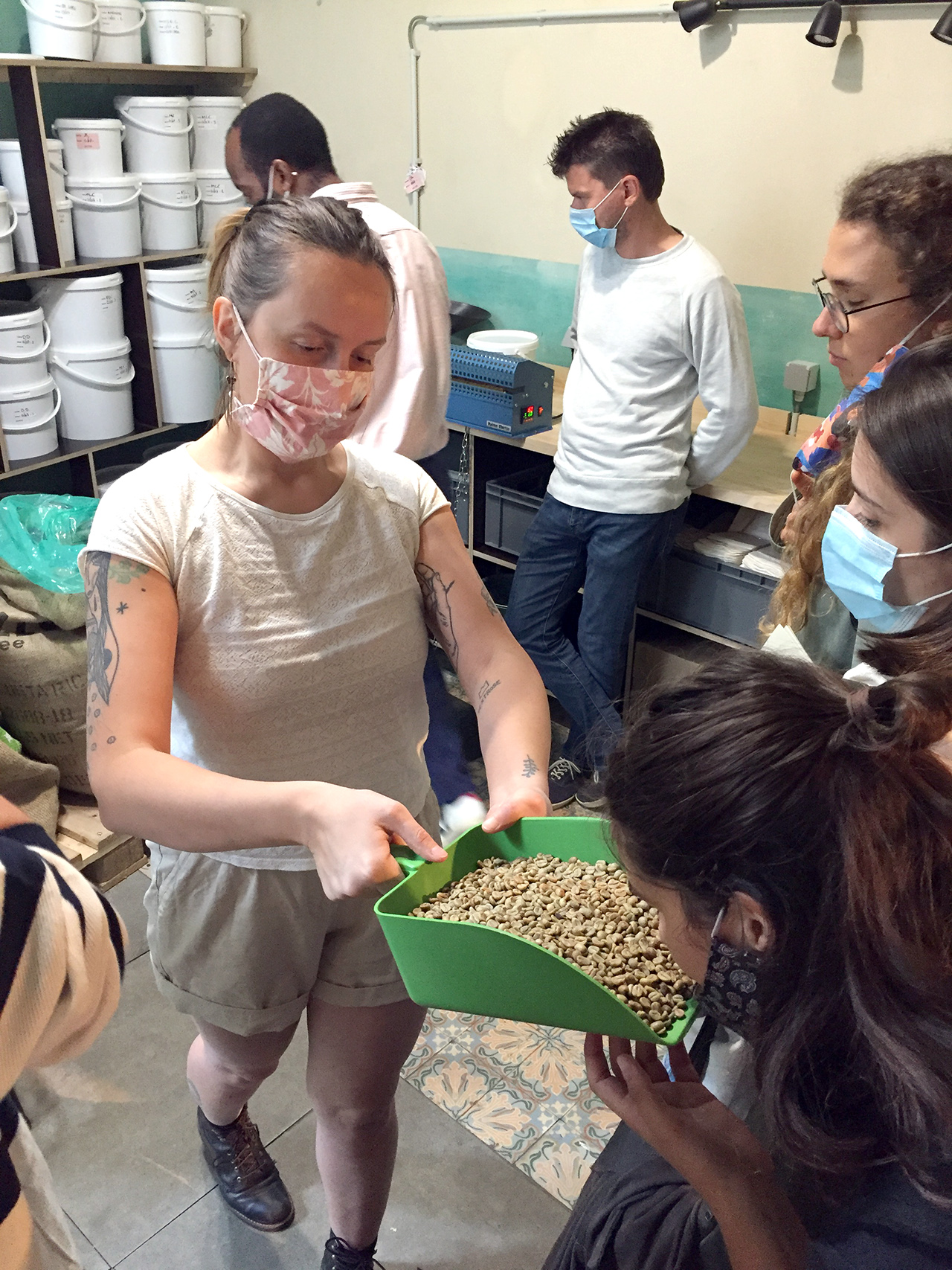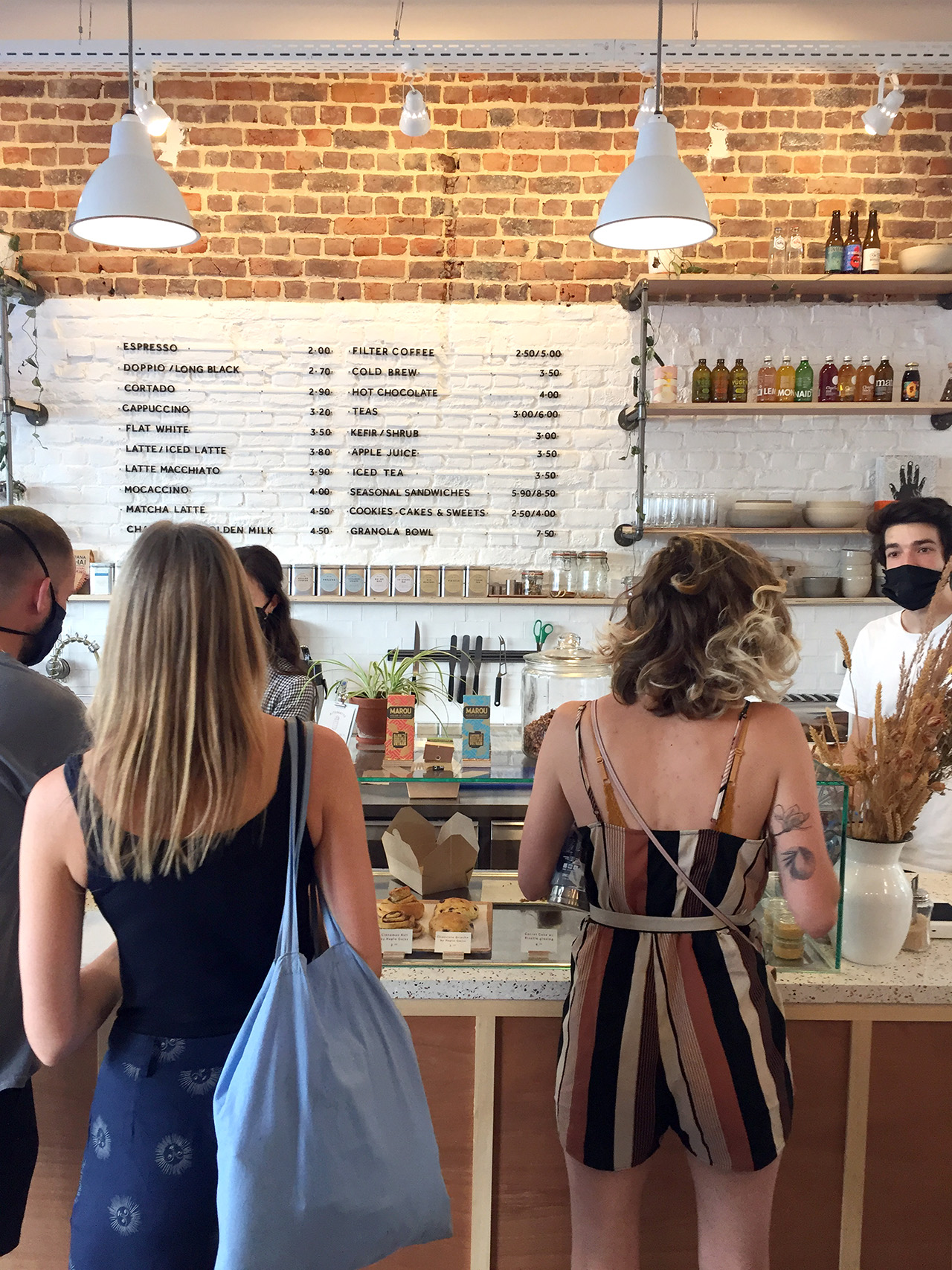 Le tour UPTOWN TRINITE comprend le même contenu que le tour DOWNTOWN, sauf que nous explorerons le quartier de Saint Gilles, dans le haut de la ville.
The UPTOWN TRINITE tour is about the same content as the DOWNTOWN tour, except that we will walk around Saint Gilles, in the upper part of Brussels.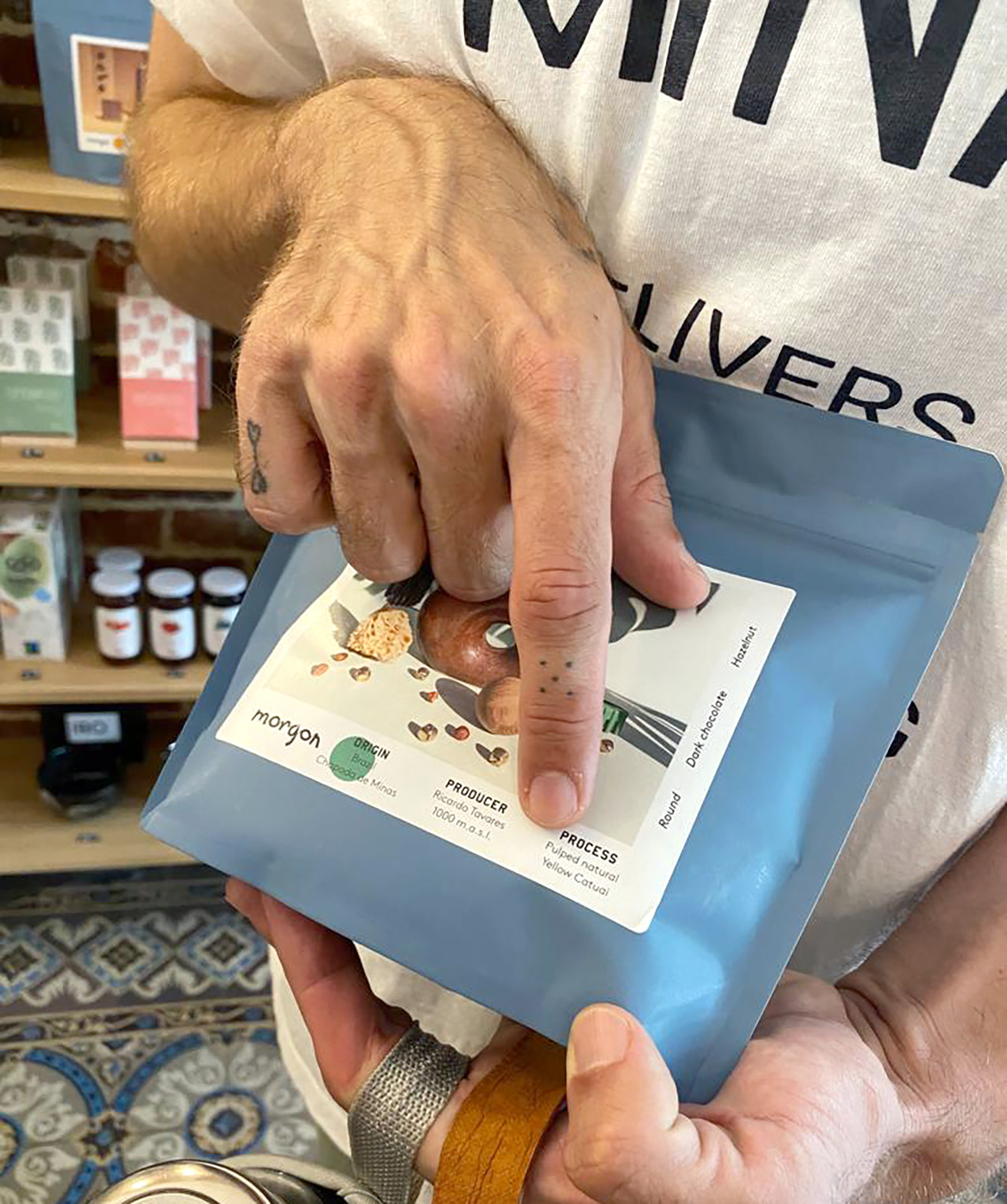 Nous aborderons différents sujets tels que: le goût, la qualité, le café de spécialité, les labels, les styles de torréfaction, les recettes etc… vous comprendrez également les informations à décrypter sur les sachets de café afin de mieux faire vos futurs achats. Je suis là pour aider et espère combler le fossé entre les amateurs et les professionnels.
We will have a chat on various topics such as: taste, quality, specialty, labels, roast styles, recipes etc… you will also be able to understand informations from labels on coffee bags and buy coffee more accurately. I'm here to help and hope to bridge the gap between amateurs and professionals.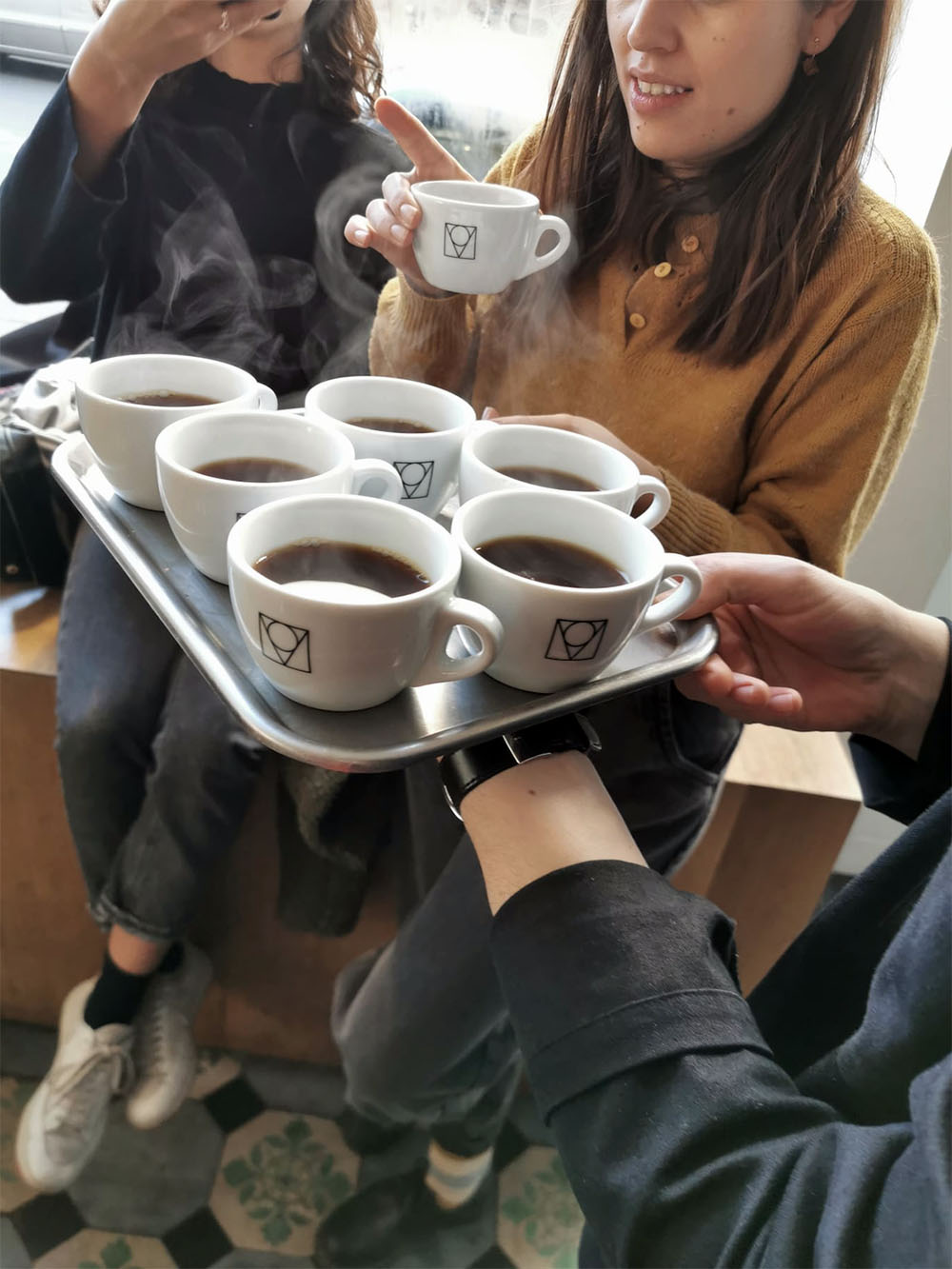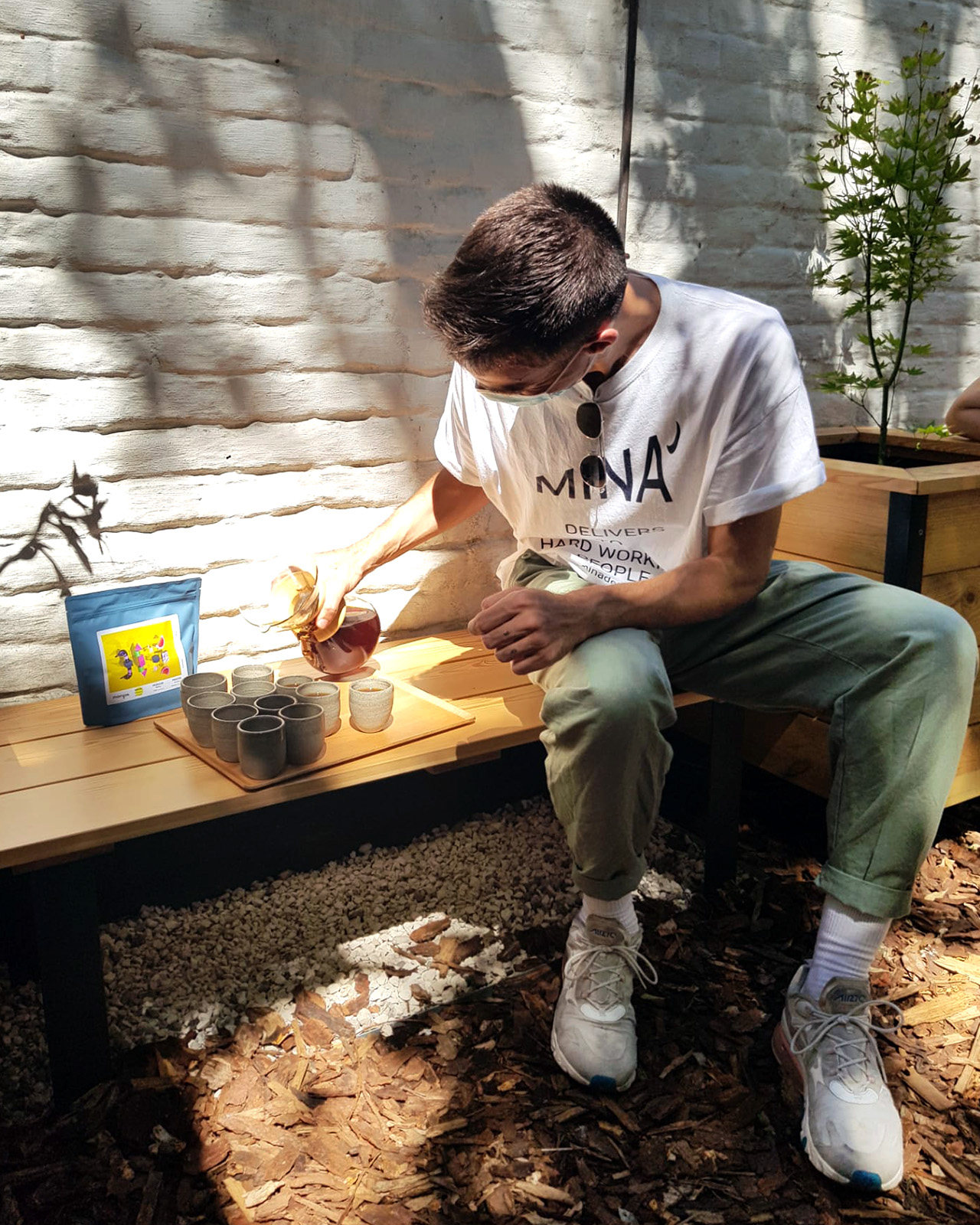 Afin de stimuler vos papilles, je vous ferai déguster des échantillons spécifiques de boissons par lieu, à mes frais. Nous visiterons une micro torréfaction DOWNTOWN, mais nous aborderons malgré tout le sujet en profondeur UPTOWN!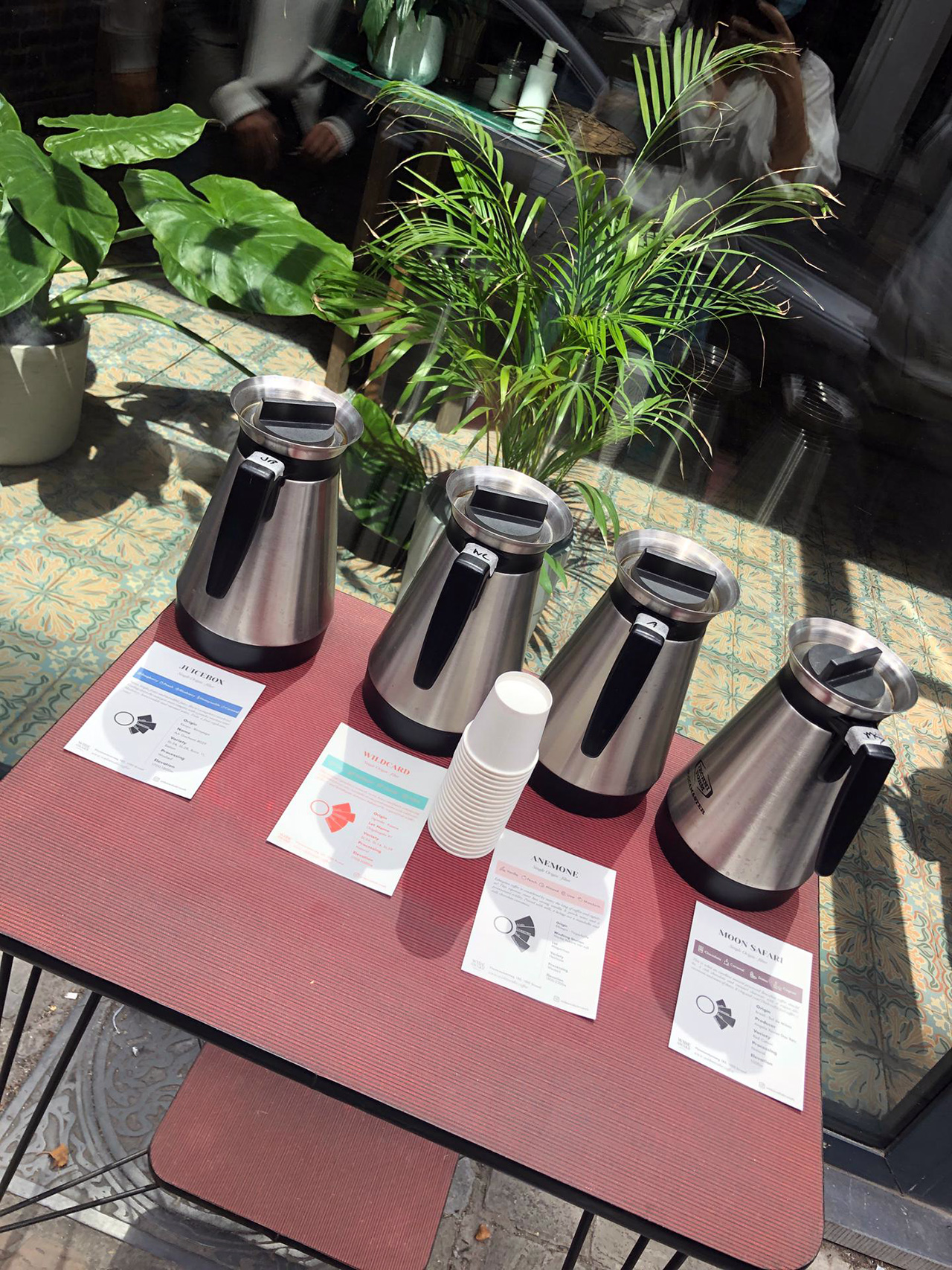 In order to challenge your taste buds, I will provide one specific sample drink per location at my expense. In the DOWNTOWN tour, we will have the opportunity to see a micro roastery, while in the UPTOWN tour, we will have an in depth conversation about roasting!
Join the tour
DOWNTOWN : https://fr.airbnb.be/experiences/1251487
UPTOWN : https://www.eventbrite.be/e/115704562461
Apportez un masque, ce tour est Covid19 safe, et se passe principalement en extérieur. Il dure environ 3h30.
Please bring a mask as we are respecting Covid-19 precautions. The tour happens mostly outdoor and is about 3.5 hours long.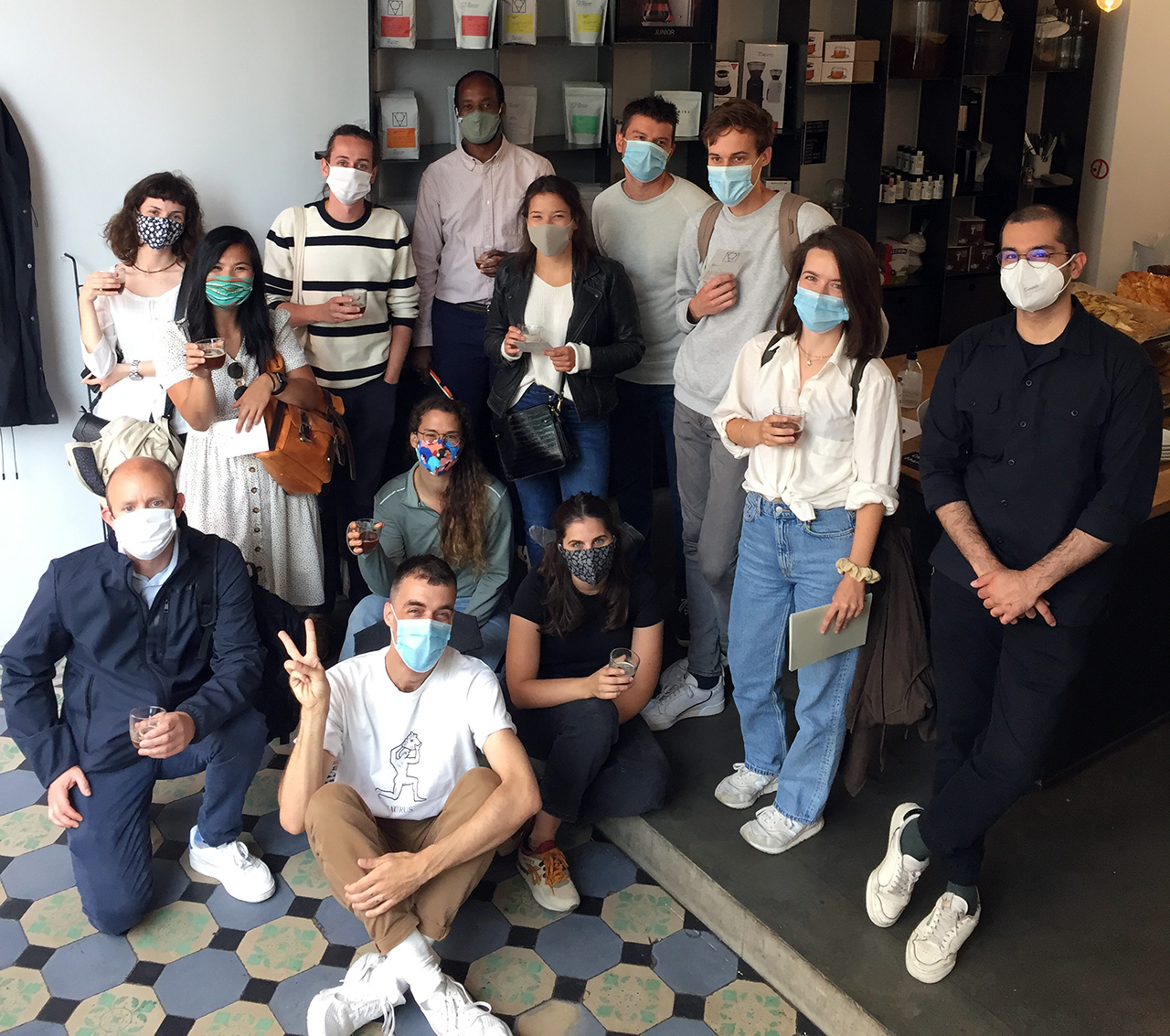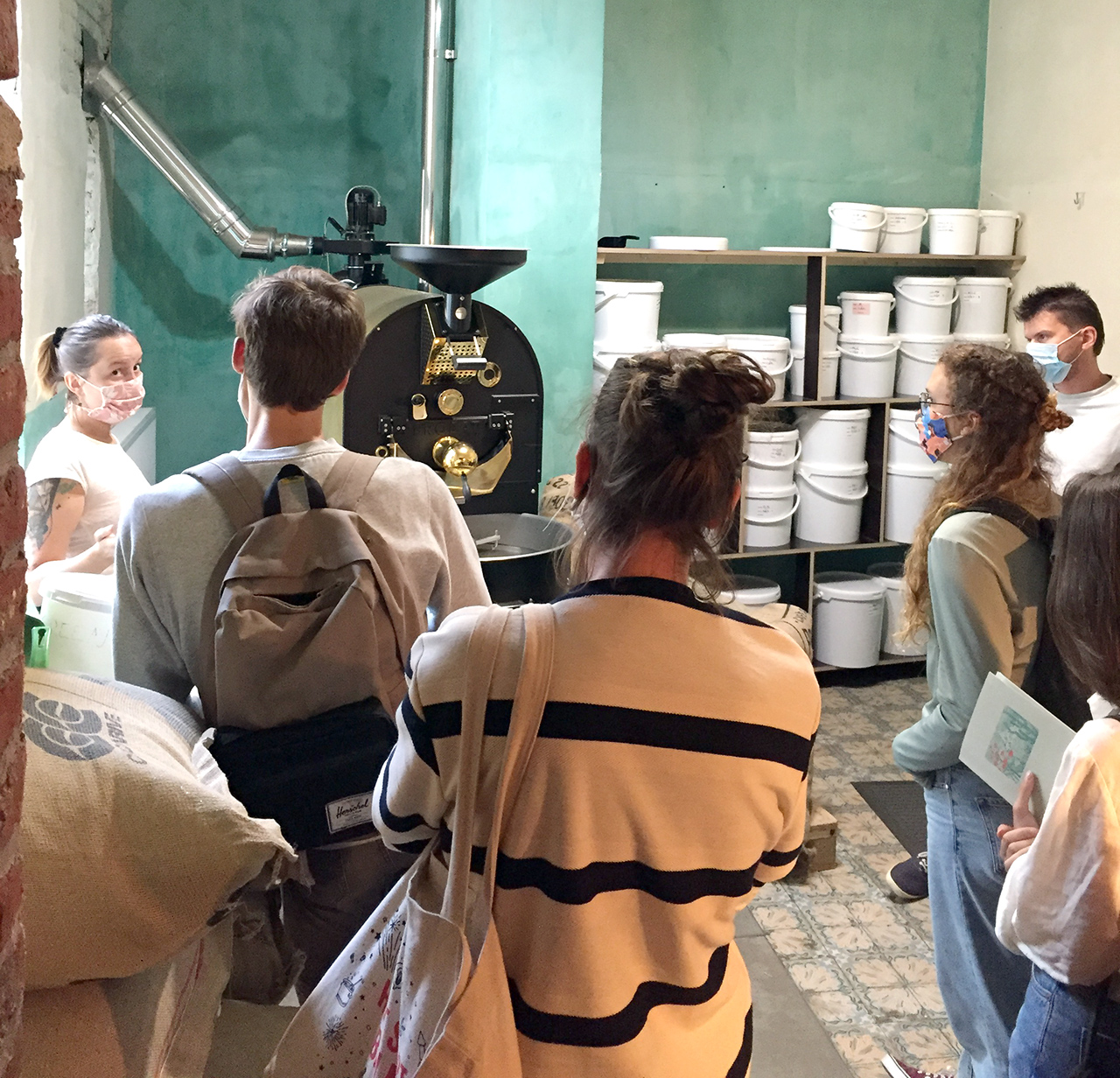 A propos de votre hôte / About your host
Je suis fondateur d'OK Coffee Tips – LA plateforme web dédiée au café de spécialité en Belgique francophone – et l'un des rares experts en café de spécialité dans la région.
J'opère en tant que consultant, enseignant (certifié par la Specialty Coffee Association (2018-2021)), tour-ist et broadcaster. Après avoir été formé en France, en Pologne et en Estonie, j'ai commencé ma carrière avec les meilleurs en Belgique, puis j'ai migré pendant près de 2 ans à New York où j'ai travaillé en tant que conseiller et enseignant.
J'ai décidé de revenir dans ma ville natale fin 2019 pour partager ma passion avec les locaux et les touristes.
Au-delà de l'enseignement, je collabore avec des torréfacteurs belges engagés, sur la reconnaissance du café de spécialité en Belgique et travaille pour un monde meilleur « un grain à la fois ».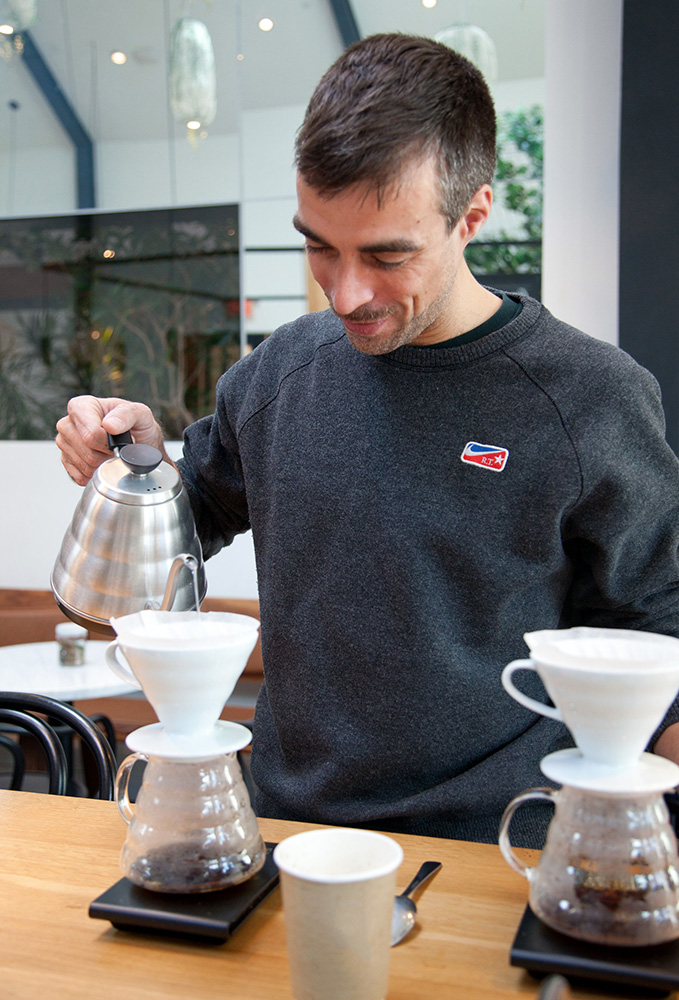 After spending almost 2 years living and working as a coffee expert in New York City, I decided to come back to my hometown in fall 2019 and share my passion with locals and tourists. I'm originally from Belgium and speak english with a French accent.
I am an authorized trainer 2018-2021 for the SCA (Specialty Coffee Association – the world reference for specialty coffee) and the founder of OK Coffee Tips.
OK Coffee Tips is the reference platform dedicated to specialty coffee in French speaking Belgium. It includes many services along interviews of people from the industry and references an extensive map of great cafés.
Through my professional career and various personal projects, I have developped an extensive network and benefit from a deep understanding of the local coffee scene.
credits:
portrait picture © Cortney Van Jahnke